One of my favorite hearty meals to make is called Inside Out Ravioli - a childhood favorite. In our small family of 4, we only made it when company was coming over, and we usually had extra to put in the freezer for another time.
Now, in our large family of 8, I love making this, because it usually serves us for one meal and some leftovers.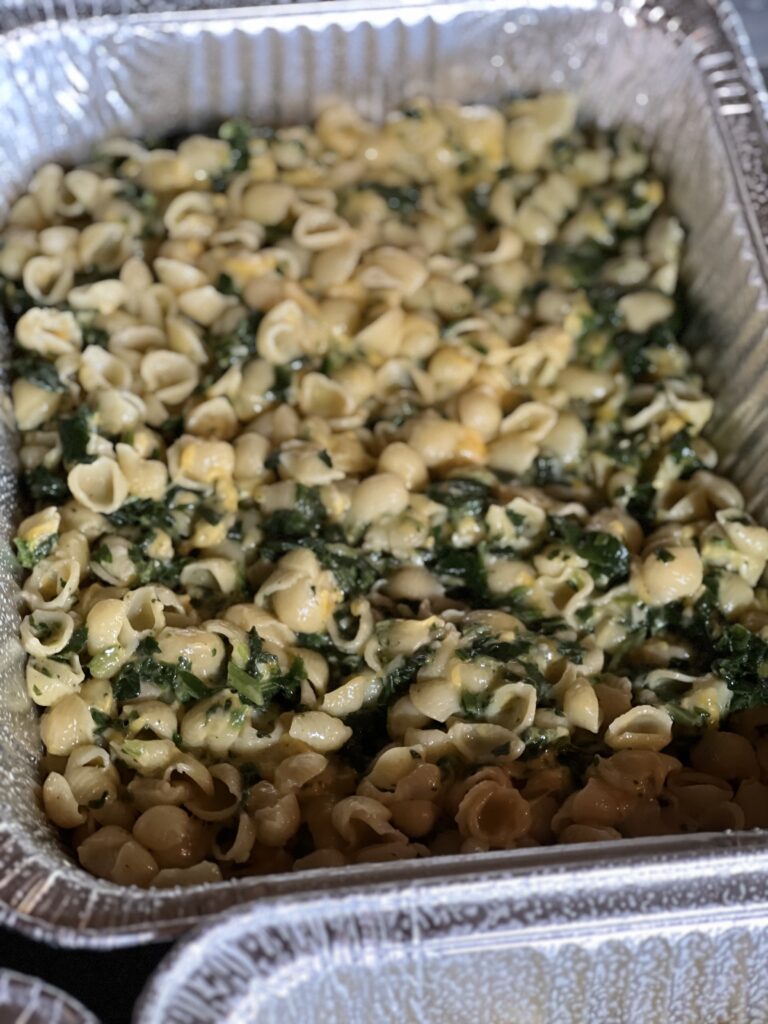 If you're into freezer cooking, it easily doubles and makes 3 9x13 dishes!

Here's the recipe!
1 lb ground meat (I like to use our farm raised sausage, but ground beef or ground deer would work great too!)
1 onion, chopped
1 green pepper, chopped
32 oz. tomato sauce
12 oz. tomato paste
1 envelope spaghetti sauce mix
1 t. salt
Water that the spinach cooks in
16 oz package of small shell macaroni, cooked
10 oz box frozen chopped spinach
4 c. shredded cheddar cheese
2 eggs
½ cup vegetable oil
Instructions: brown together the ground meat, onion, and pepper. Drain off the grease. Add tomato sauce, tomato paste, spaghetti sauce mix, and the water from the cooked spinach.
In a separate bowl, mix together the cooked macaroni, spinach, cheese, eggs, and oil. Mix together thoroughly, and spread in the bottom of your greased baking dish. You should have a thick layer in the bottom of the pan. A single recipe of this makes 1 9x13 pan and 1 8x8 pan, or 2 8x11 pans.
Next, ladle the sauce on top and sprinkle with grated monterey jack cheese. Bake at 350 for 45 minutes. Let sit for 15 minutes before cutting.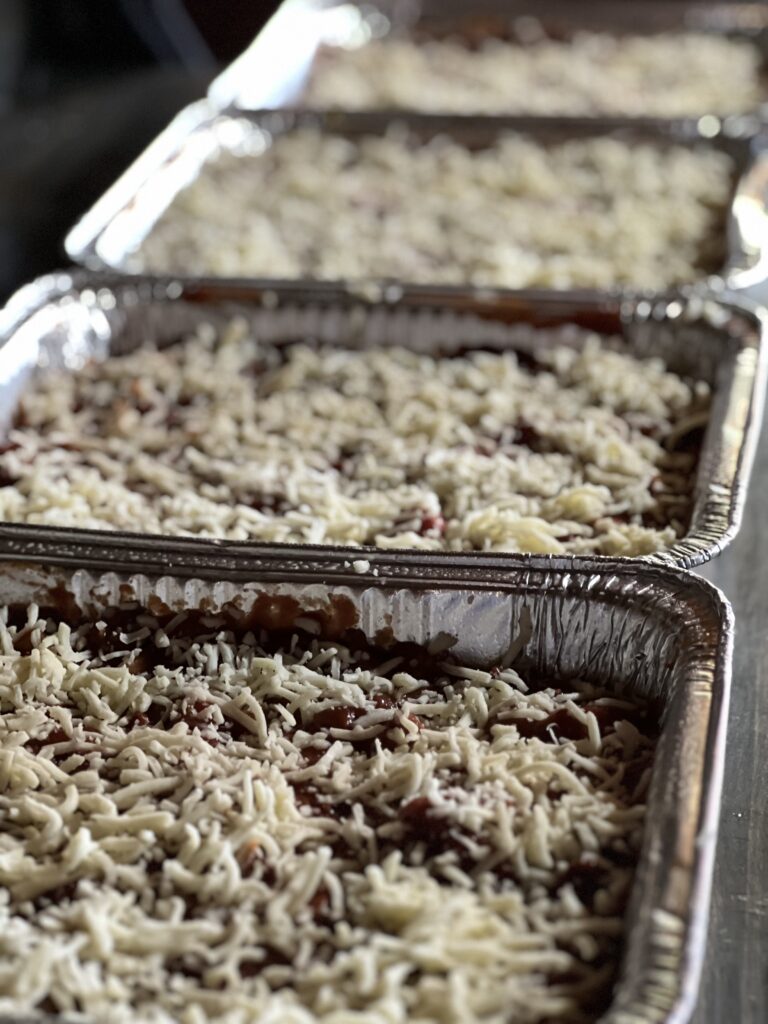 This dinner doesn't photograph the prettiest, but it sure is a nice hearty meal, and I like to serve it with a nice big caesar salad and some crispy bread.
If you make it, I would love it if you'd like this recipe, and tag me! 😀